31" & 42" Monochrome Digital Paper Display Solution
Digital Paper (31" / 42") is a lightweight, flexible, and paper-like digital display. It is also a reflective display with bi-stable characteristics and consumes very low power. Digital Paper is the perfect display for all smart devices. Compared with LCD screens, Digital paper is easier for our eyes because there is no emitting light to disturb patients' sleep or rest, making it an ideal digital display for hospitals and healthcare facilities.
Digital Paper solution can be applied to various application fields, such as digital signage, bulletin board, interactive whiteboard, information board, door room sign, bedside card, etc.
Digital paper can help hospitals to digitize information where it is needed in the patient's room. Digital paper displays always-on information even during a power loss it can maintain it's last state of information. It features non-glare background which will not disturb the patient. The display is very Lightweight, low power and only consumes minimal power when you update the information on the display.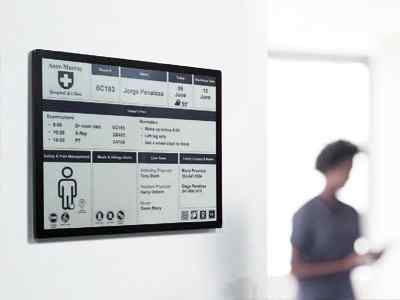 Industry: Hospital
Featuring the benefits of digital paper, the display is sunlight readable and has a wide viewing angle. It does not cause light disturbance as it does not require a backlight.
Lightweight and reliable, it is also energy-efficient and can retain contents even without power.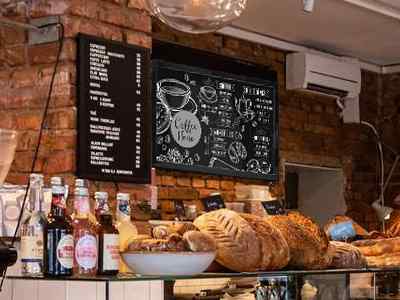 Industry: Retail and F&B
Show the contents like menu, price, etc.., on the screen and update those content through Wi-Fi/LAN/LTE.
Batteries can be used as power source without power adapter and cable.
Like a mobile digital signage, bulletin board to show some contents or advertisements.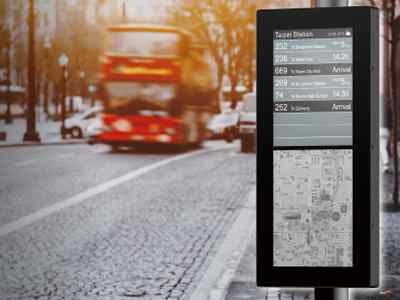 Industry: Outdoor Signage
Sunlight Readable: the content is able to be watched and read without problem under sunlight because it is paper-like.
Optional Wireless connection function can be used in outdoor areas to connect to server for updating information.
The display consumes extreme low power, and it's perfectly install in outdoor areas.
Benefits: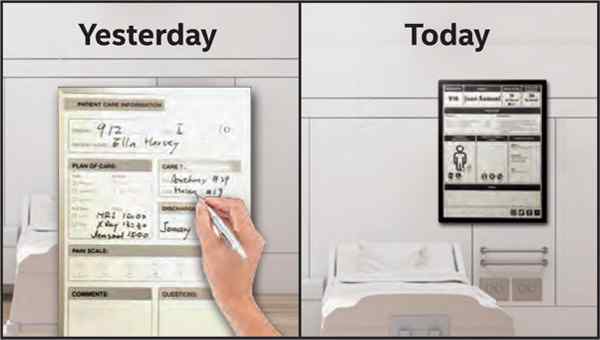 Digitize traditional content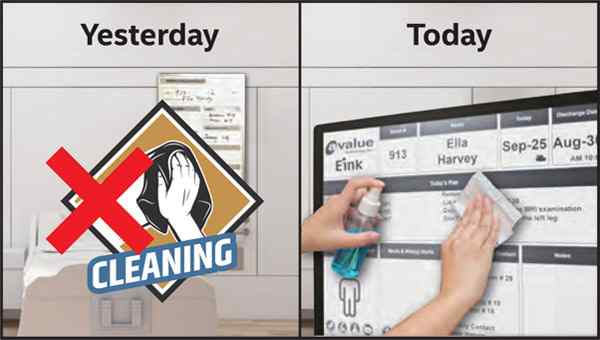 The Board allows for a dust free update and can easily be sterilized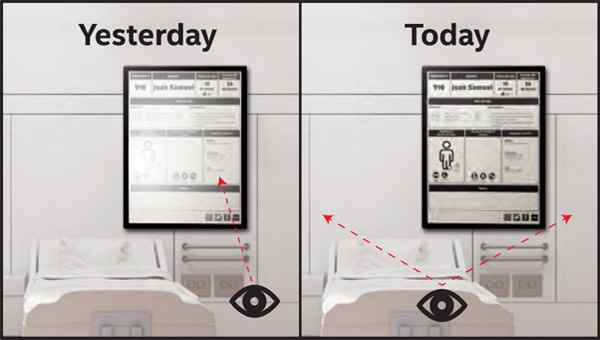 Non-glare background, high contrast and easy to read from all angles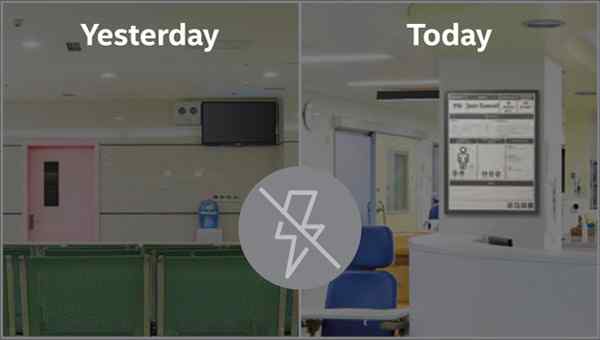 Information always-on and easy to read, even during power outage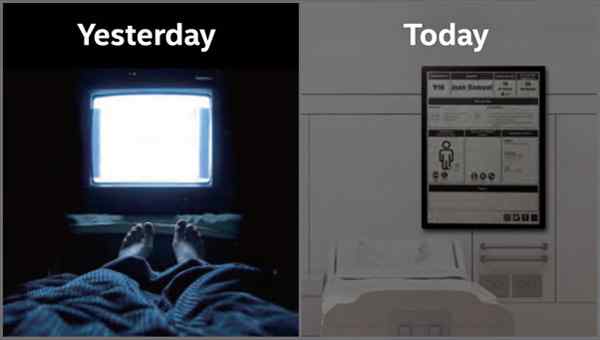 Digital paper does not emit any light and the Board will not disturb patient's rest or sleep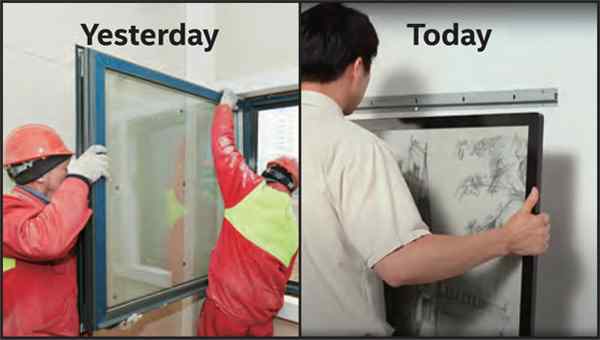 Easy installation - The Board is lightweight, as easy as hanging a picture on the wall