About Anewtech Systems
Established in 1999, Anewtech Systems has emerged as an industry leader, driving innovation, and delivering comprehensive industrial computing solutions across diverse sectors. 
Our expertise spans the spectrum from individual components to comprehensive system solutions, catering to diverse needs from general applications to ready-to-deploy solutions.
With an unwavering commitment to innovation and quality, we offer a diverse spectrum of cutting-edge products, including industrial computing and embedded platforms, IoT communication devices, and integrated data centre servers.
Our Vision
At Anewtech Systems, we envision becoming a industry leader in technology integration, extending our reach to the very "scopes of economics", through our dedication to innovation, exceptional product designs, seamless system integrations, and customization prowess.
Our Objectives
Our objectives revolve around fostering value for both our esteemed clients and dedicated employees. We truly believe this can be achieved with a superior quality of services, caring for the team, and with a constant focus on technologies and innovations.
---
Unyielding Quality Assurance
Each Anewtech product undergoes rigorous testing to ensure supreme quality, durability, and compliance with industry standards. All assembly are done in a static-free environment, follow on with stringent quality control at all stages: incoming, in-process and outgoing.
Our Quality Management System: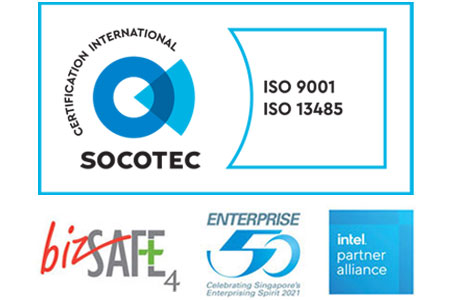 Our commitment to quality is substantiated by ISO13485:2016 and ISO9001:2015 certifications.
Our Quality Policy:
We strive to provide high-quality & timely delivery of our products by being committed to:
Comply with applicable standard, contractual, legal & QMS requirements
Improve our processes, products, services & QMS processes
Achieve & maintain the effectiveness of QMS
---

Our Office
With our roots firmly planted in Singapore, Anewtech Systems has blossomed beyond borders, establishing a dynamic presence in Malaysia (Selangor and Penang) and Vietnam
---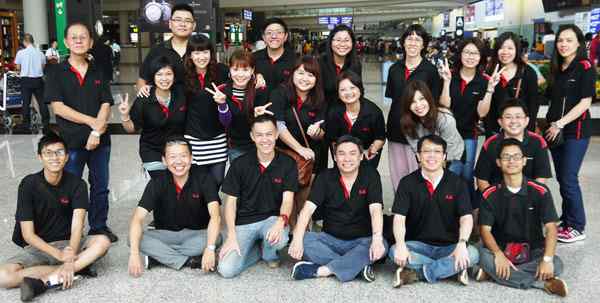 Our Culture
At Anewtech Systems, our culture is a tapestry woven with the threads of belief in the power of individual talents, the essence of harmonious work-life balance, and the spirit of collaborative teamwork.
" Our goal is to ensure we continue to create a conducive working environment for our staffs to grow with the company. We always bear in mind employees are our asset, and our objective is to create value for employees, customers, and partners."             
- Mr. Terence Teo, Managing Director, Anewtech Systems
---
Our Partner
We work with worldwide partners to provide products and solutions that deliver real business benefits to clients. We foster close collaborations with partners, facilitating comprehensive system integration, hardware, and software for IT-infrastructure projects across SE Asia regions.
Click here for our partner list