E-1302L
13" 1920 x 1080 Touchscreen Monitor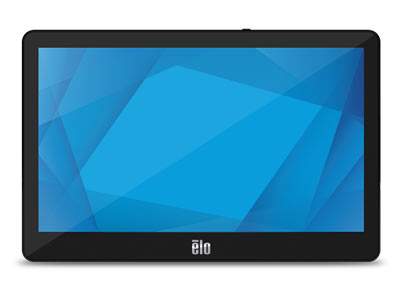 Edge-to-edge design with integrated 10-touch
Touchscreen is compatible with use of finger, glove and stylus
Single-Cable Connection
Using DisplayLink technology, provides a single-cable solution that combines power, video and touch signals into one USB connection
Product Specification
E-1302L 
13" 1920 x 1080 Touchscreen Monitor
With a form factor only half an inch thin and a design tailored for ease of integration, E-1302L thrives in customer-facing installations in point-of-sale, brand-loyalty, point-of- information, signage and hospitality applications.
The brilliant touchscreens with industry-leading TouchPro® PCAP technology offer wide viewing angles with impeccable image clarity, resolution, and light transmission for accurate touch response and vivid images. With up to 10 touches enabled, the 02-Series Monitors, provide a tablet-like experience.

Part Number(s)
Black With Stand (Worldwide) - E683204 
Black Without Stand (Worldwide) - E683595 
White With Stand (Worldwide) - E683396 
White Without Stand (Worldwide) - E683787
Enclosure Color
White or Black
Touch Technology & Capacity
PCAP (Projected Capacitive) - 10 Touch
Diagonal Size
13.3'' diagonal, Active matrix TFT LCD
Aspect Ratio
16:9
Active Area (mm)
11.57" x 6.51" / 293.76 mm x 165.24 mm
Resolution
1920 x 1080
Other Supported Resolutions
640 x 480 60Hz 
640 x 400 70Hz 
720 x 400 70Hz 
720 x 576 50Hz 
800 x 600 60Hz 
1024 x 768 60Hz 
1280 x 720 50, 60Hz 
1280 x 800 60Hz, 60Hz RB 
1280 x 960 60Hz 
1280 x 1024 60Hz 
1360 x 768 60Hz 
1366 x 768 60Hz, 60Hz RB 
1440 x 900 60Hz, 60Hz RB 
1680 x 1050 60Hz, 60Hz RB 
1920 x 1080 50, 60Hz
Viewing Angle
Horizontal: ±85° or 170° total / Vertical: ±85° or 170° total
Number of Colors
16.7 million
Brightness (typical)
Panel: 300 nits; TouchPro PCAP: 270 nits
Response Time-total (typical)
25 msec
Contrast Ratio
800:1
Touch Interfaces
USB
Surface Treatment
Anti-glare
On Screen Display
Accessible through switches along the bottom: 

Controls: Menu, Up, Down, Select, Power 

Settings: Brightness, Contrast, Clock, Phase, H-Position, V-Position, Auto-Adjust, Aspect Ratio, Sharpness, Color Temperature, OSD Timeout, OSD Language, Recall Defaults, Video Priority, Information, Touch on Sleep Mode, Energy Saver, Panel Saver, Mute, Volume, Audio Source 

Languages: English, French, Italian, German, Spanish, Simplified Chinese, Traditional Chinese, Japanese, 

Lockouts: OSD, Power
I/O Ports
1 x Full-function USB-C (Requires PD [Power Delivery], USB 3.0 and Display Port) 
1 x Audio jack (Line-in) 
1 x VGA 
1 x HDMI 
1 x 12V D/C input 
4x Micro-USB ports (Top, Bottom, Left, Right) for Elo Edge Connect peripherals
Speakers
2 x 1W
Video
HDMI V1.3 Type A receptacle for HDMI input 
Analog VGA 
USB Type-C
Input Video Frequency
Horizontal: 30 – 75K KHz 
Vertical: 60Hz
Power
Option 1 - USB Type-C Input voltage range: 5V±5% 3A / 9V±5% 3A / 15V±5% 1.8A / 20V±5% 1.35A 

Option 2 - External DC Adapter 12V/36W in box 

Monitor input power connector: Coaxial power jack (2.0mm (+0.0 -0.1mm) pin outer diameter, 6.4mm (+/- 0.3mm) barrel inner diameter, 8.8mm (+/- 0.3mm) Barrel depth) 

Monitor input voltage range: 12VDC +/- 5% 

Adapter output power connector: DC barrel plug (2.1mm (+/- 0.1mm) pin inner diameter, 5.5mm (+/- 0.05mm) barrel outer diameter, 9.5mm (+/- 0.3mm) Barrel length) 

Adapter input voltage range: 100-240 VAC 
Input frequency: 50-60 Hz
Power Consumption (Typical)
Monitor + adapter 
ON: 8.2W 
SLEEP: 1.2W 
OFF: 0.18W
Monitor Dimensions (without Stand)
8.32" x 12.84" x 0.99" / 211.30 mm x 326.06 mm x 25.05 mm
Monitor Dimensions (with Stand)
10.22" x 12.84" x 5.91" / 259.57 mm x 326.06 mm x 150 mm
Operating Temperature
0°C to 40°C / 32°F to 104°F
Storage Temperature
-20°C to 60°C / -4°F to 140°F
Humidity
Operating: 20% to 80%; Storage: 10% to 95% (38.7 ℃ max wet bulb temperature)
MTBF
50,000 hours demonstrated
Mounting Options
VESA 75mm x 75mm (4-hole)
Regulatory approvals and declarations
Australia RCM 
Canada cUL, IC 
China CCC 
Europe CE 
United Kingdom UKCA 
Japan VCCI 
Korea KCC 
Mexico NOM 
Taiwan BSMI 
United States UL, FCC 
International CB 
RoHS, China RoHS, WEEE, REACH 
Russia EAC 
India BIS
Ingress Protection
IPX1 for front side
Impact Protection
IK07
Optional Peripheral: Elo Edge Connect™

Built with versatility in mind, the Elo Edge Connect system offers a wide assortment of peripheral options. Whether for point-ofsale, endless aisle or self-order applications, you can seamlessly attach any combination of up to four peripherals to the edge of the touchscreen creating a bespoke solution. And, you can add or move them later as your needs change!