Intelligent Feedback System
Toilet feedback system aimes to monitor toilet cleanliness and improve toilet services. The 10"/ 15" feedback system enables visitors to rate their experience and submit a service request for unsatisfactory service.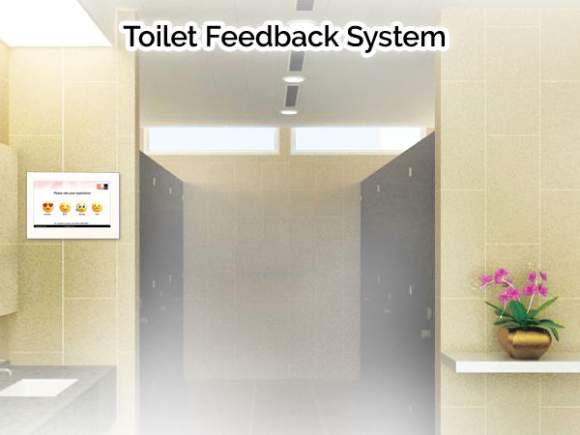 System Architecture: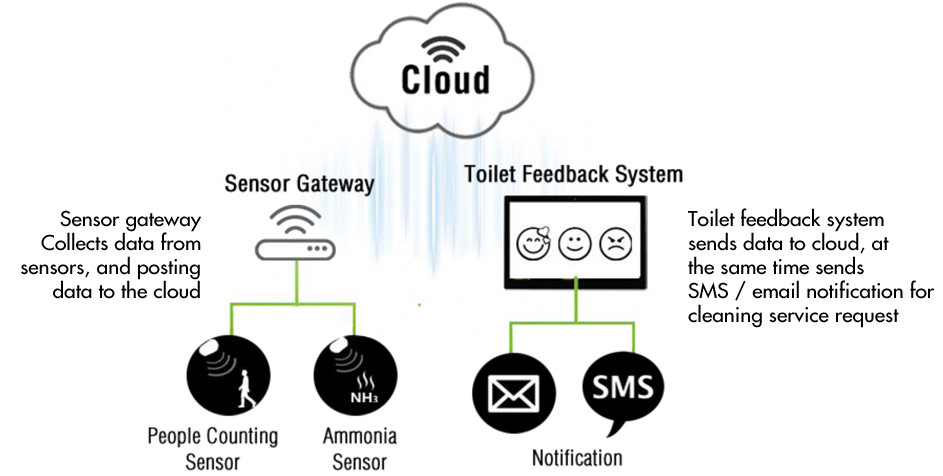 The 10"/ 15" interactive touch feedback system enables visitor to rate their experience and submit a service request for poor and bad services. Upon submit, cleaner received SMS and perform the necessary corrective action immediately. Cleaner is required to scan ID card to login the system, clear fault reporting, submit checklist, etc.
How It Works?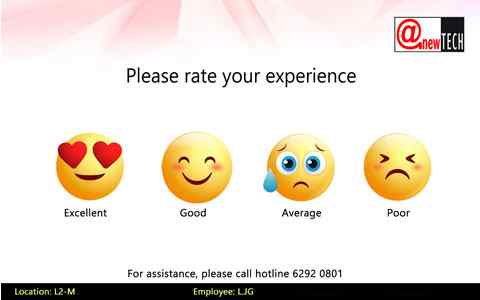 Page 1:
Toilet feedback system shows 1  question with 5 icons (answers). If user click poor or bad icon, it goes to Page 2.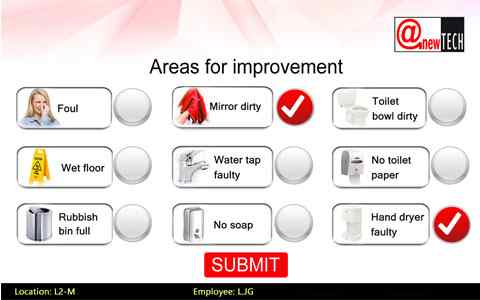 Page 2:
Multiple choice answers. User can choose more than one icon. Press submit button to sends feedback.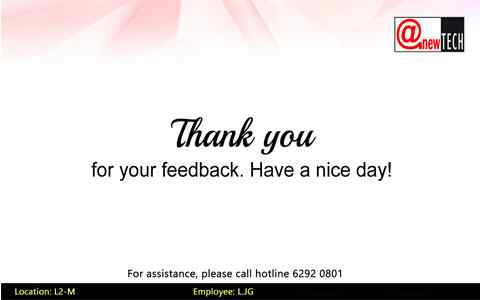 Page 3:
After thank you message, the system plays advertisement (image only) at idle time.                
Features: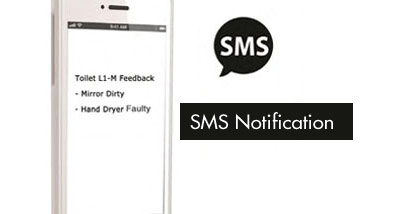 SMS notification
The feedback submitted are sent to cleaner's phone via SMS.
If after 30 mins (user to set their own timing) cleaner never respond, the system sends SMS to supervisor.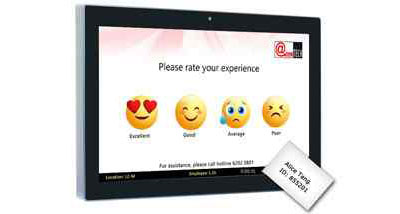 Login with Mifare RFID card
Cleaners login to respective feedback system by scan their ID card or pin ID.
Once login, the system clear the flag and respond time is recorded.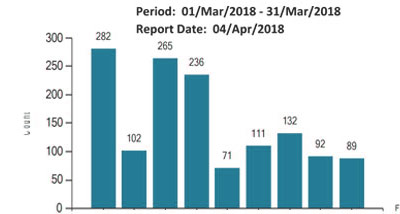 Real-time Report
The feedback sent to  backend server via Wi-Fi/ LAN. Data are presented in an easy to read graphical format
The report can be exported to Ms. Excel Format, providing key performance indicator (KPI) information straight to management.